Home | Up one level | Previous | Next

Map of Crowley's Ridge and of the Flood Plains of Adjacent Streams

Use your web browser's scrolling function to explore the map.

Flood Plains are shaded in brown. In some places oxidation has turned the map paper brown.
The oxidized areas should not be interpreted as representing flood plains.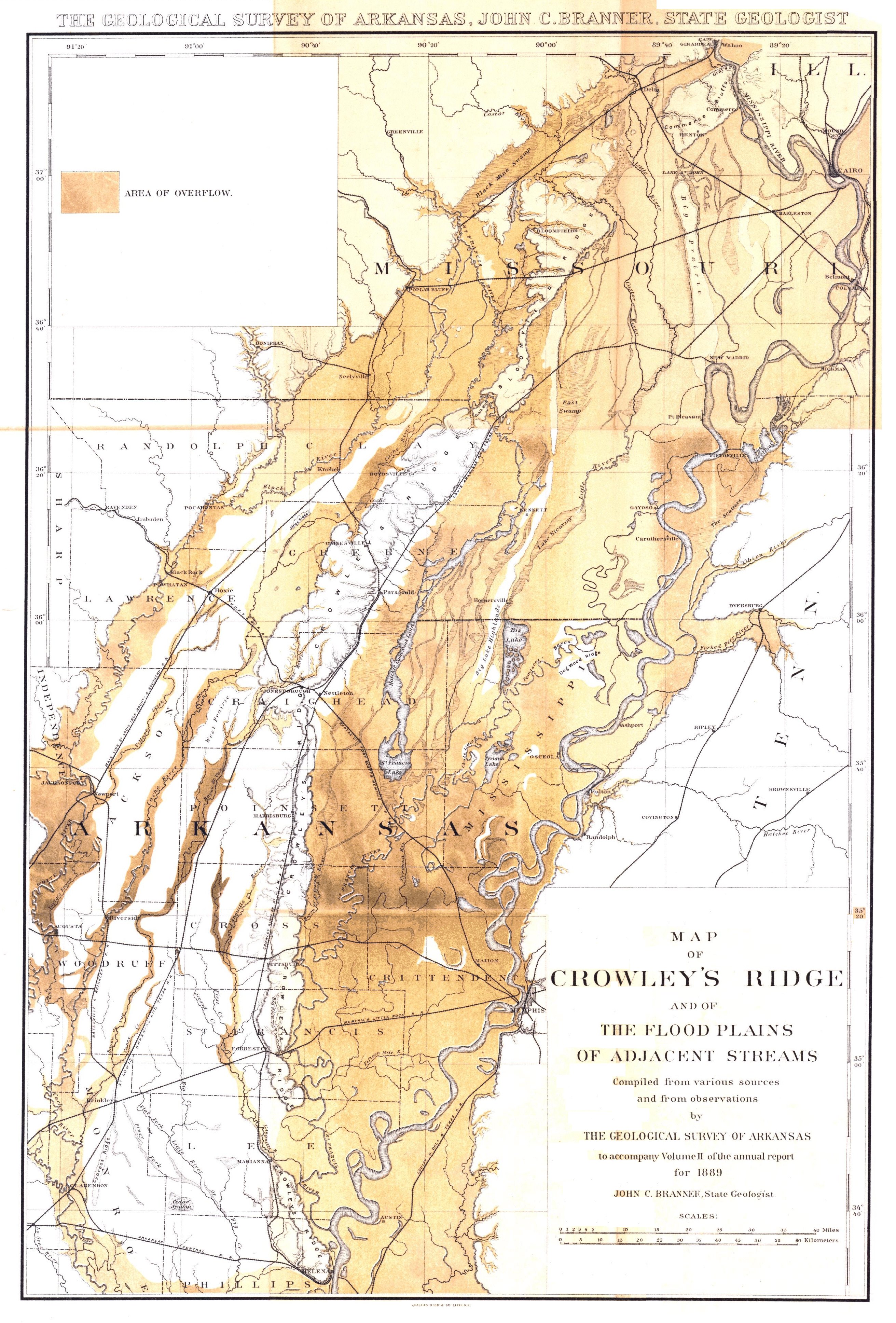 The Geological Survey of Arkansas, John C. Branner

This 1889 Map was copied from the University of Alabama Map Library
Installed 13 Nov 2005.